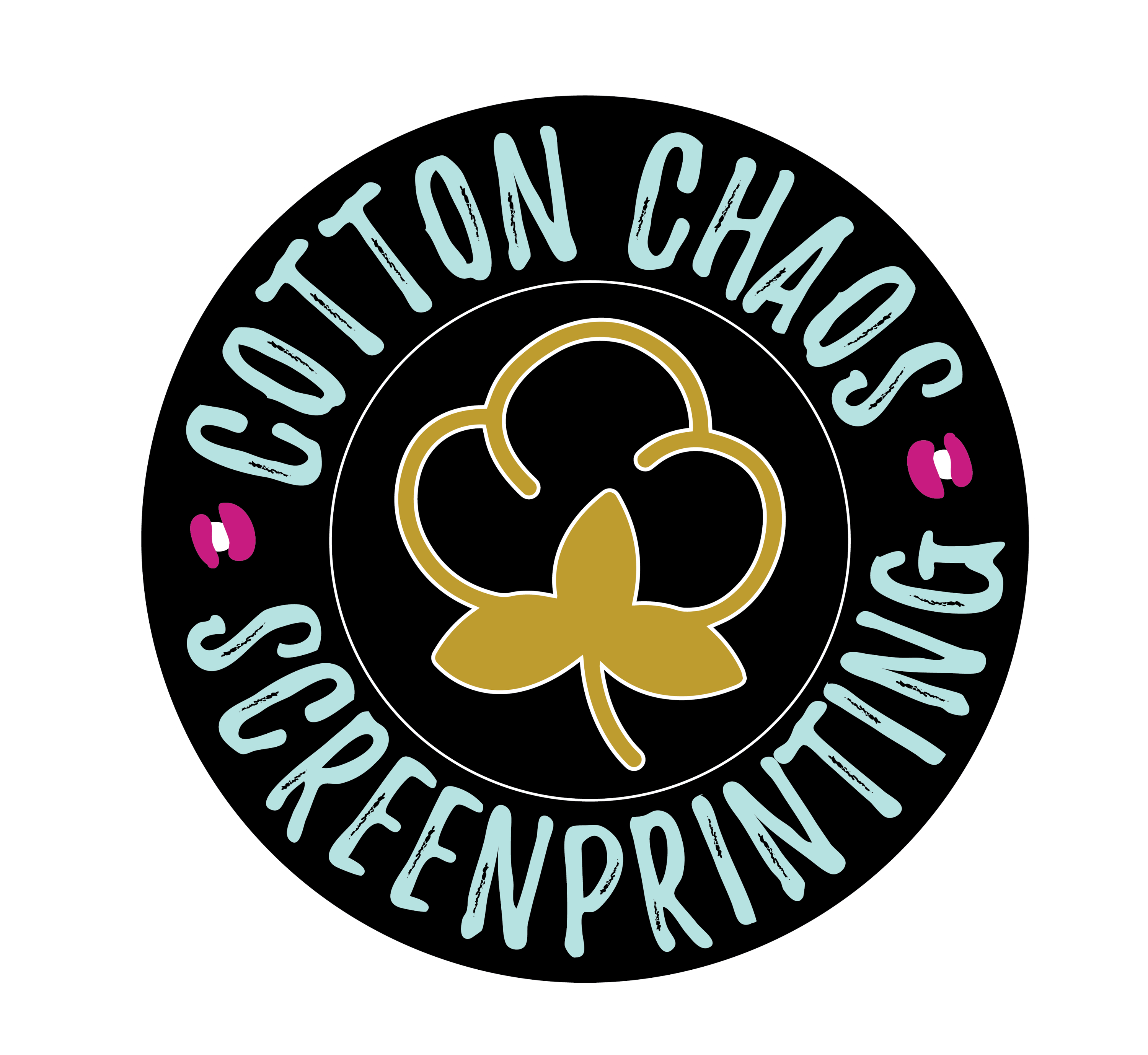 We, here at Cotton Chaos, love to talk to our customers about custom requests for shirts and hoodies.
Whatever the occasion, we would be glad to give you a quote on producing your custom shirt order.
Why Choose Custom Screenprinting Tees?
Personalized Designs: Stand out with unique, one-of-a-kind t-shirts that showcase your style, brand, or message.
Customization Options: Choose from a wide range of t-shirt styles, colors, and sizes to create the perfect customized look.
Group Orders: Ideal for teams, events, or special occasions, our custom screen-printed tees offer a unified and professional appearance.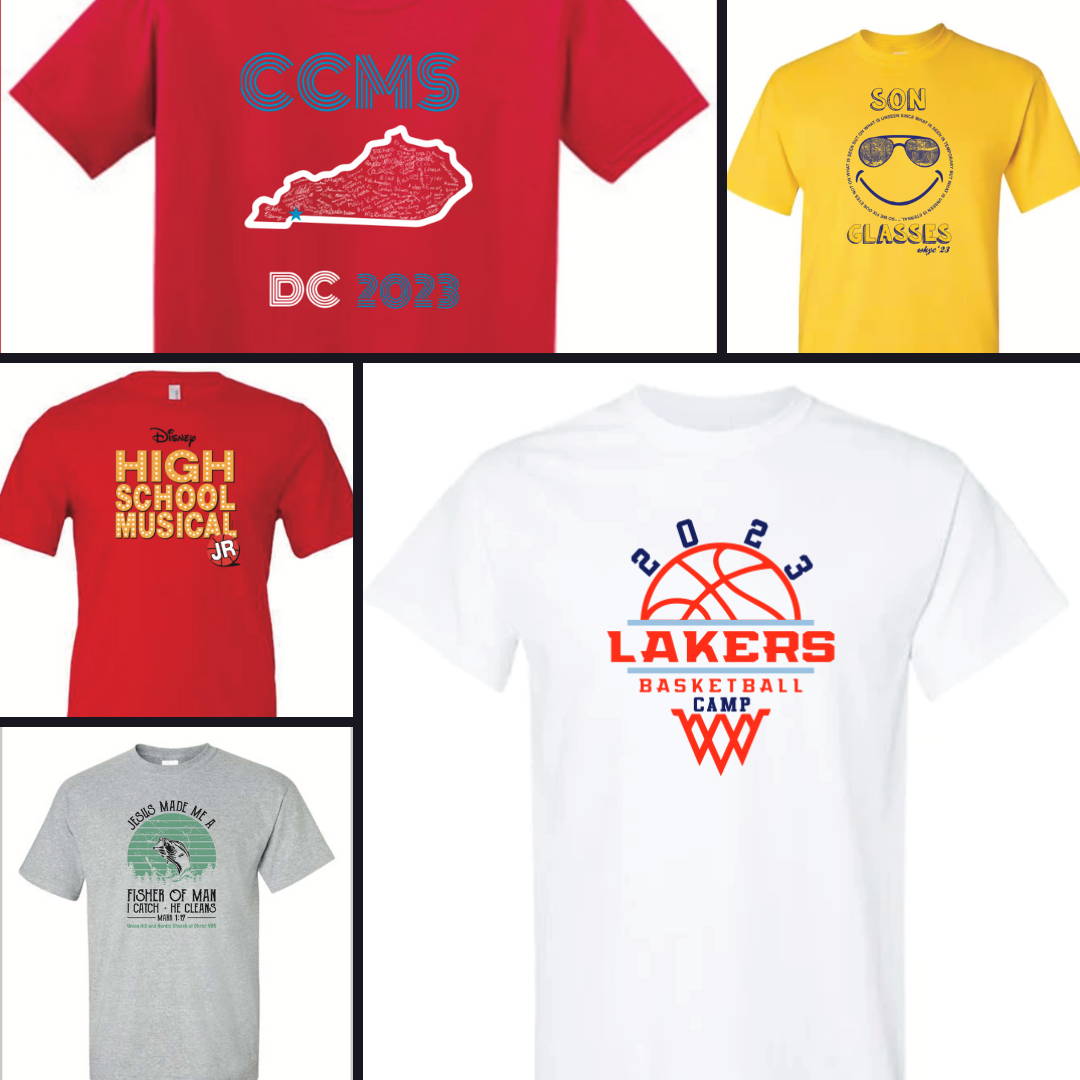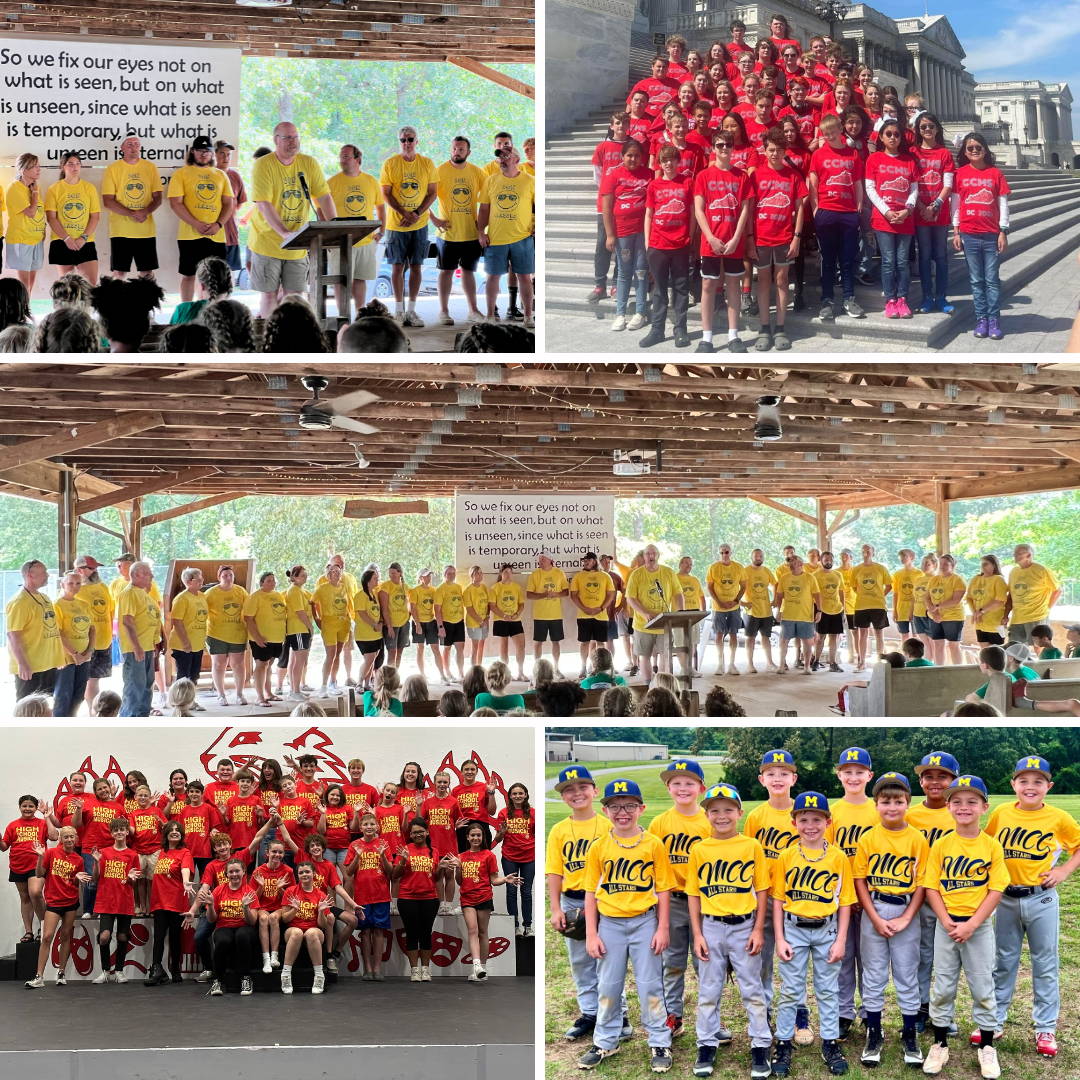 Design Creation: Work with us to bring your vision to life or provide your own artwork.

Material Selection: Select from our premium quality t-shirt options, including various fabrics, fits, and colors.
Printing Process: Our experienced printers will use top of the line equipment and techniques to ensure a flawless print.
Satisfaction: We guarantee your satisfaction.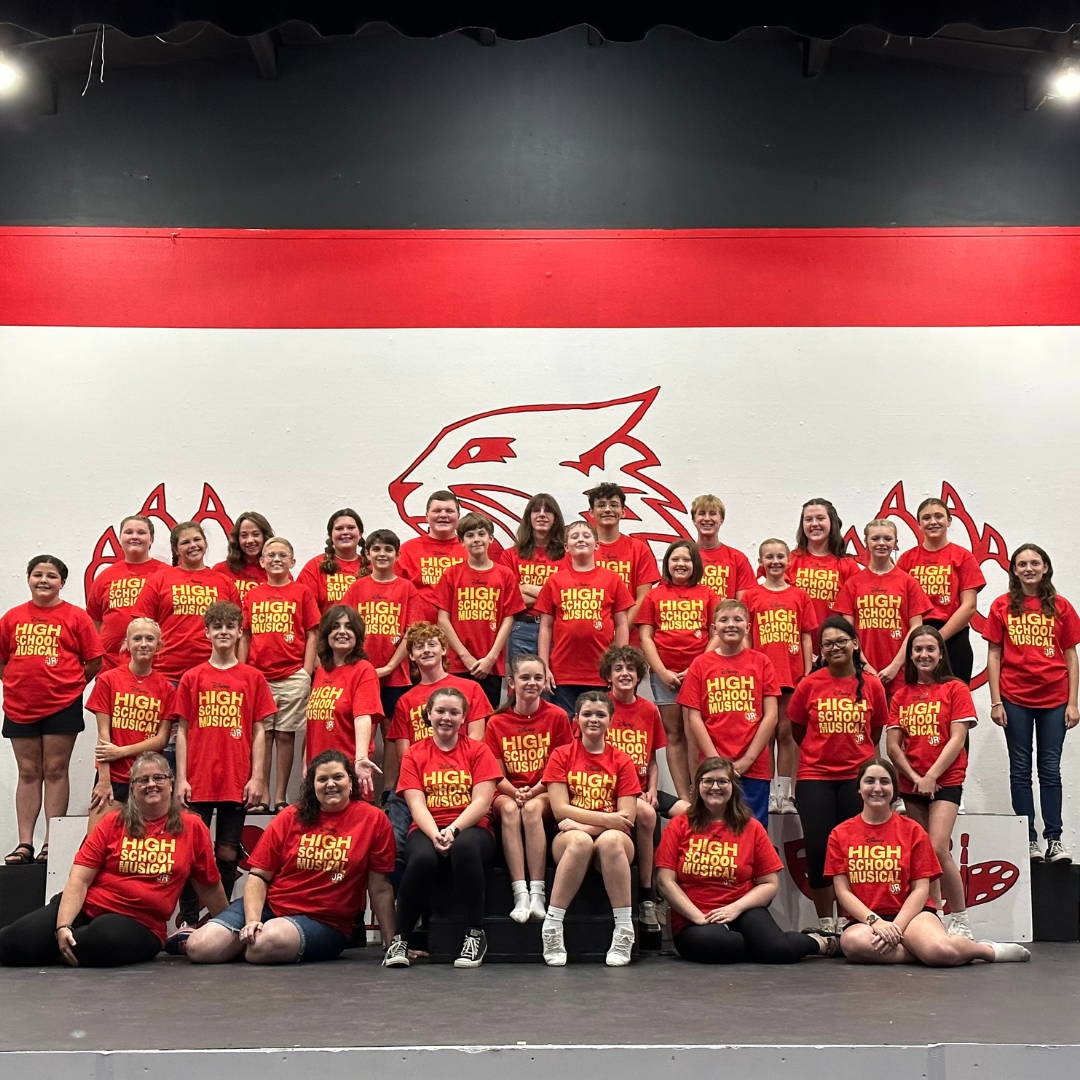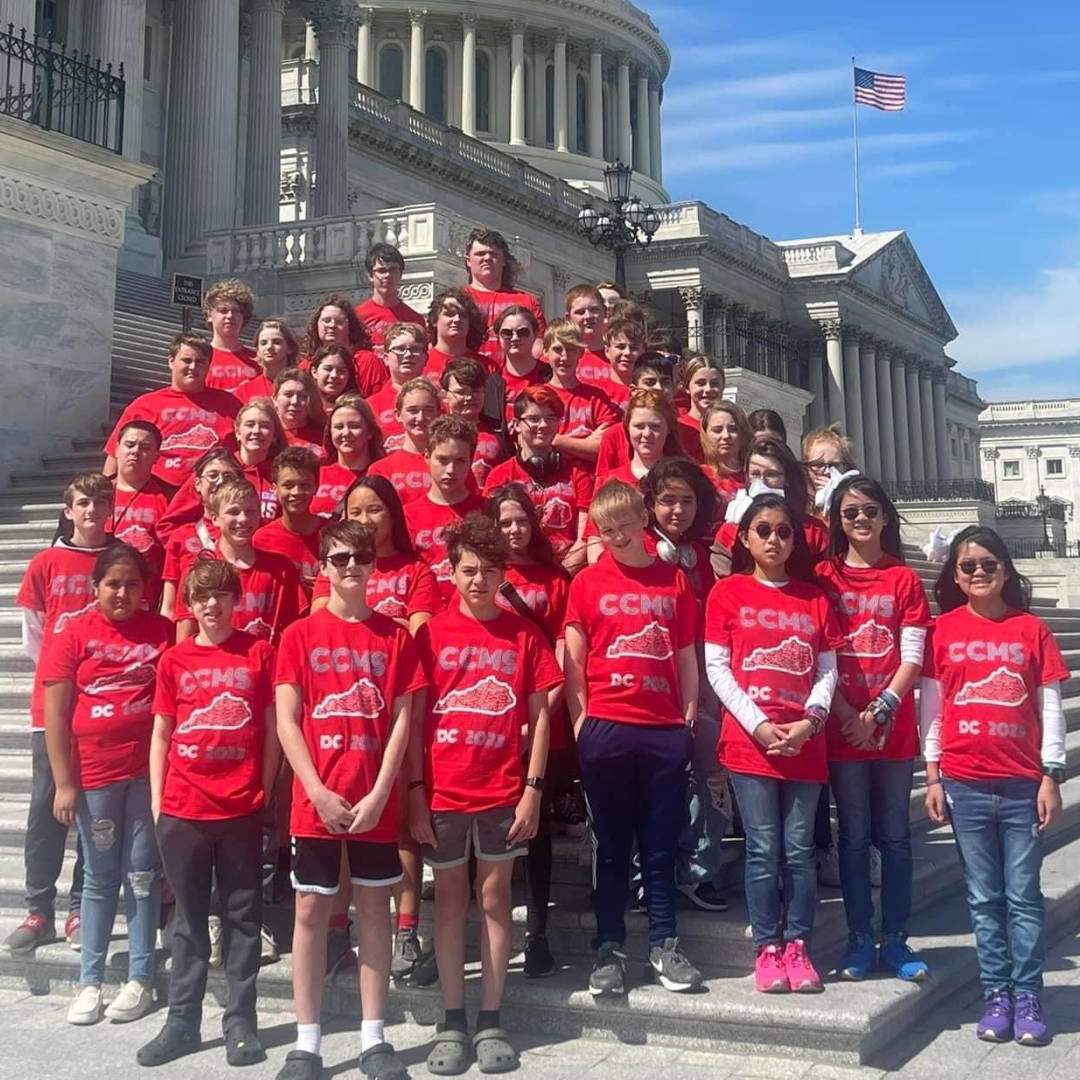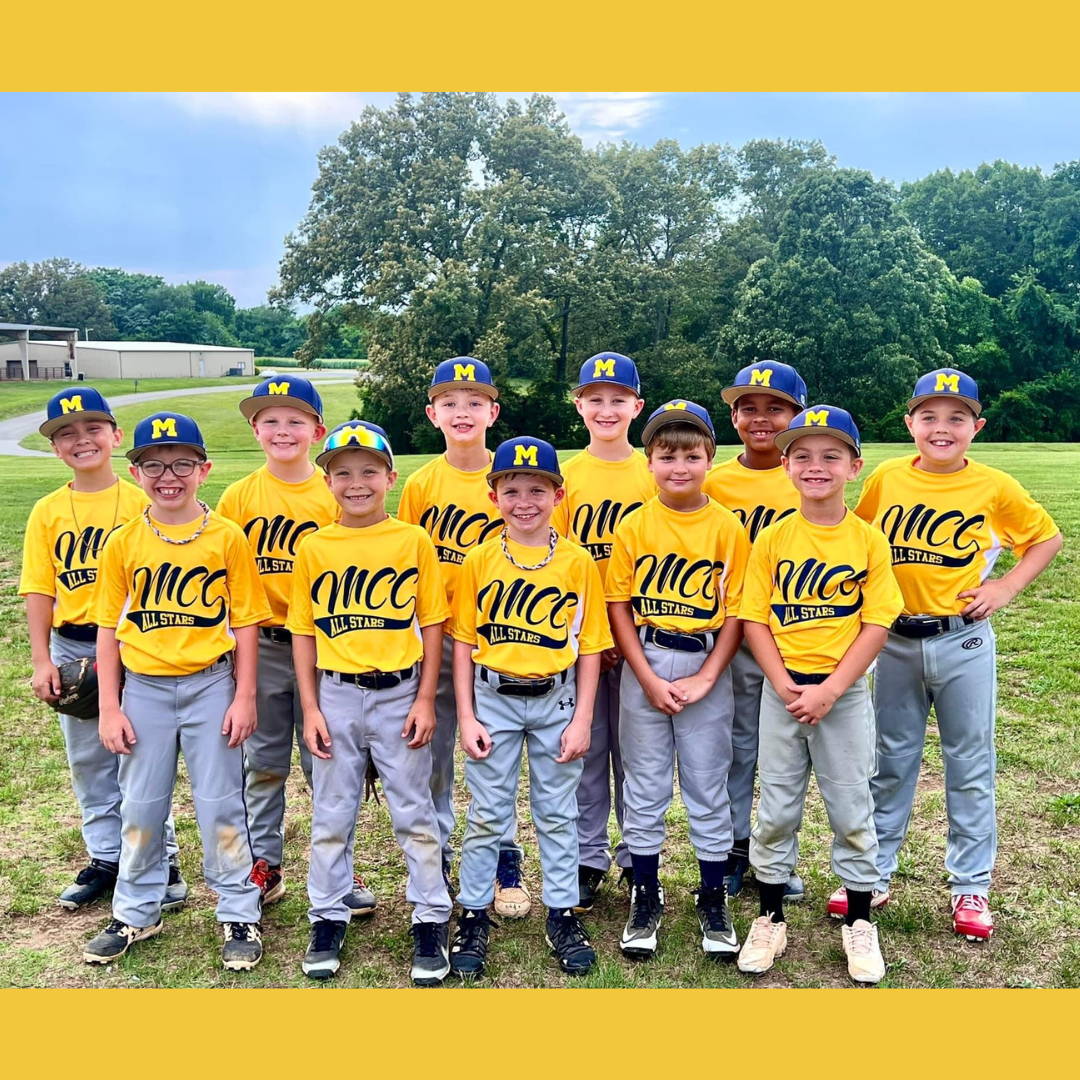 Contact Us: Fill out the form below. Be sure to include any artwork.
Design Consultation: Need help coming up with a design? Share your ideas and requirements, and we'll guide you through the design process.
Quote & Order Confirmation: Receive a detailed quote and confirm your order to get start

ed.

Sit Back & Relax: Our team will handle the rest, from production to delivery(local pickup available), while keeping you informed throughout the process.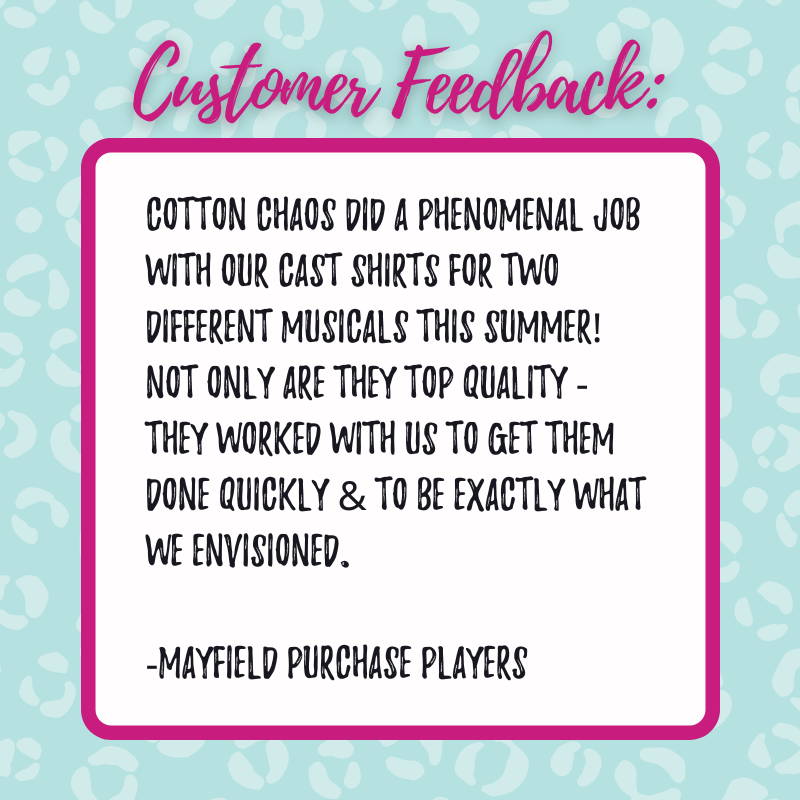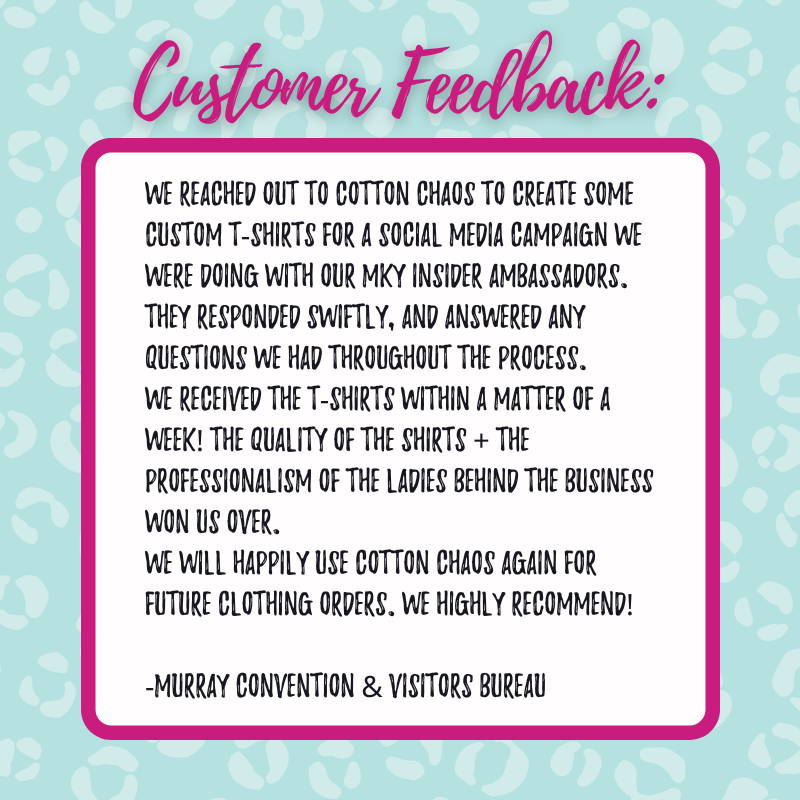 What information will we need?
Shirt Type (dry fit, cotton, long sleeve, short sleeve, etc.)
When can you expect the shirts to be complete?
Turn around time is two weeks from when the design is FINALIZED.
Is there a minimum order requirement?
Yes! We need at least 12 shirts per custom order for screen print
Do you ship custom orders?
Yes! If you are not local to our area and cannot pick up your order we do provide shipping at an additional cost.
I have received my shirts, what next?
When you receive your items, we encourage you to inspect each item for errors. If an error is noticed, you have 30 days to submit a reprint or refund. Any notice after 30 days WILL NOT be eligible for a refund or reprint.
What if I need to order more shirts?
We do allow you to order more shirts, however, these may not arrive by your original due date.
We keep custom screens for 30 days after we make and send out the items.
Any additional shirts needed after 30 days will result in an another set up fee.