We understand if you need to cancel your subscription...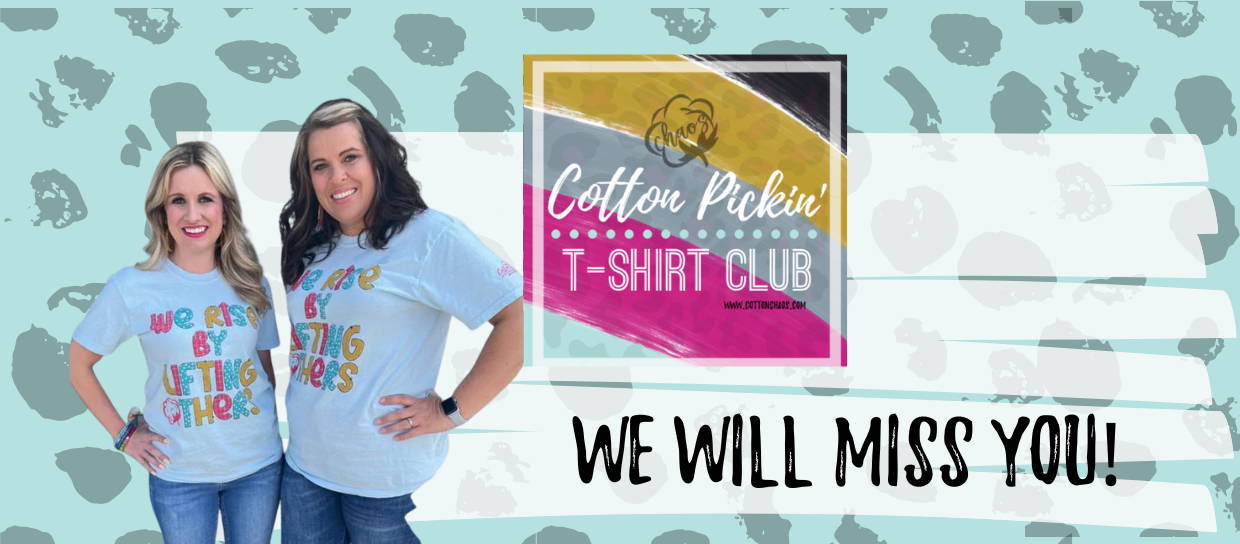 We would love if you would stay, at least for one more month! Let us offer you a $5 discount on your next month's subscription.
What do you say?
If you said yes, reach out to our customer service department at cottonchaostees@gmail.com, and mention our discount code "STAY" or text the word "STAY" to our texting list 270-456-4177
If you MUST go, please fill out the form below.
*Cancellation must occur before the end of the month. Any payment received after the first of each month will not be refunded. No exceptions!
We would LOVE your feedback!
This helps us provide the best experience possible for our subscribers.