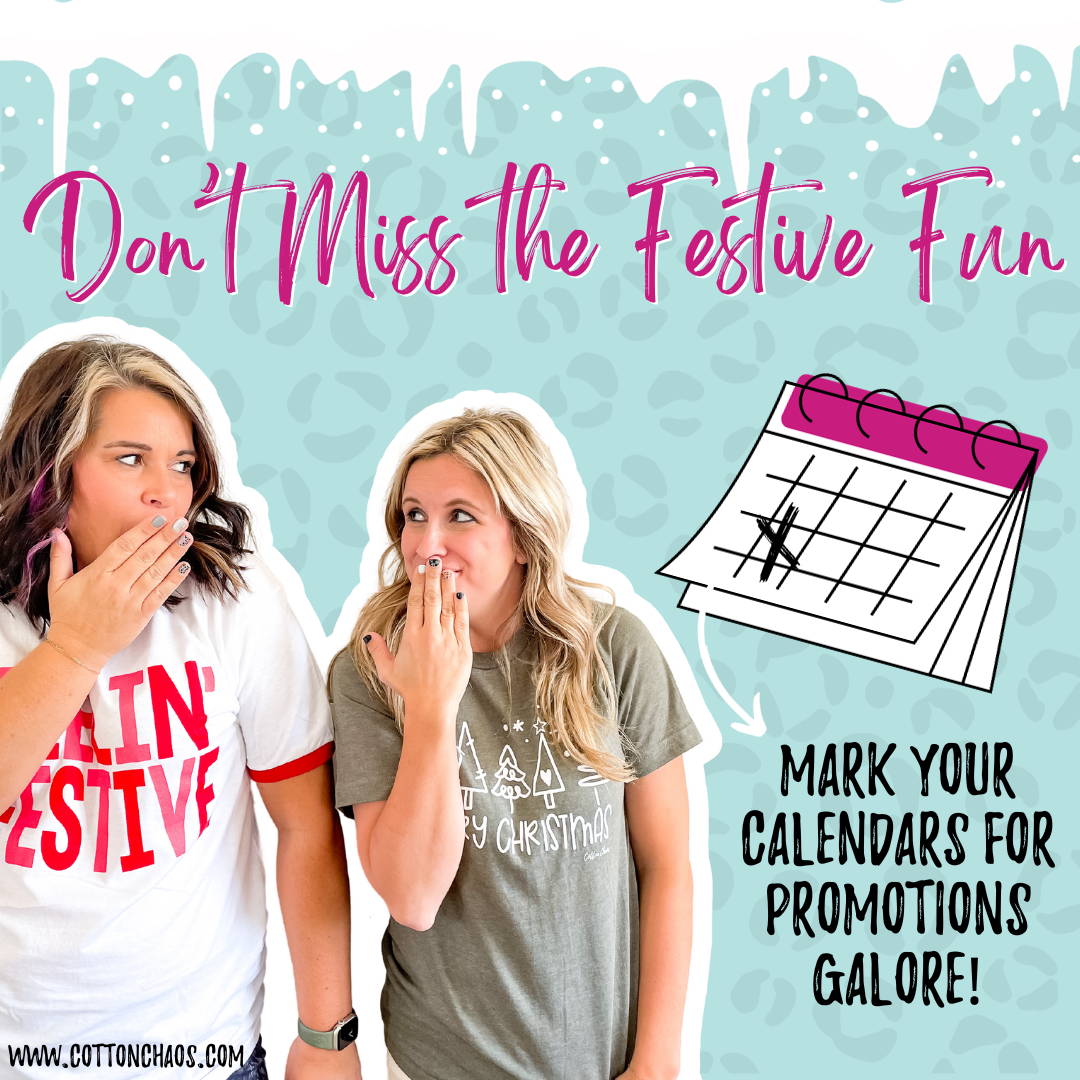 Holiday Promo of the Day:
Cotton Chaos Holiday Promos!
🎶 It's the MOST wonderful [and BUSY] time of the year! If you're feeling overwhelmed with planning all.the.things this holiday season… you're in the right place!
We're here to help you knock out that holiday shopping list with some super cute items at extra special holiday prices!
We'll switch out our featured items regularly over the next several weeks. Check back here often so you don't miss out on a great deal! Here's a calendar you can print out to help with your planning!
Unique earrings, super popular silicone bracelets, cozy slippers, a super cute collection of new bags, BIG savings on some of our favorite tees and sweatshirts….
We've got shopping for your bestie, your mother-in-law, your favorite work friend AND your hard-to-shop-for teen covered.
Let us help take some of the chaos out of your Christmas prep!
Join our email list by filling out the form below to receive a daily email for all the Holiday promos!
Do you prefer to plan ahead?
We have created a printable calendar for you, so you don't miss any of our deals!
Stay organized this Holiday season with our FREE printable gift list organizer!