Do you love Fall most of all?
Download our FREE Fall Bucket List!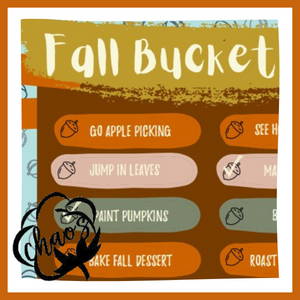 This Fall Bucket List is the perfect way to plan a fun filled season with activities for the entire family! There is something for everyone, from apple picking to pumpkin painting, and more! Fill in your email below and we will send your bucket list straight to your email!
We want to see how you spend your fall season!
Post a picture of your Fall Bucket List fun
and be sure to tag us on Facebook @cottonchaos